BROODMARES
The most important part of our breeding program are our mares. We focus on breeding good sized, talented performance horses that also have great temperaments. We consider genetics, soundness, sustainability, temperament, and, above all, ridability. We constantly upgrade our broodmares to deliver the 'ultimate sport horse' for our clients.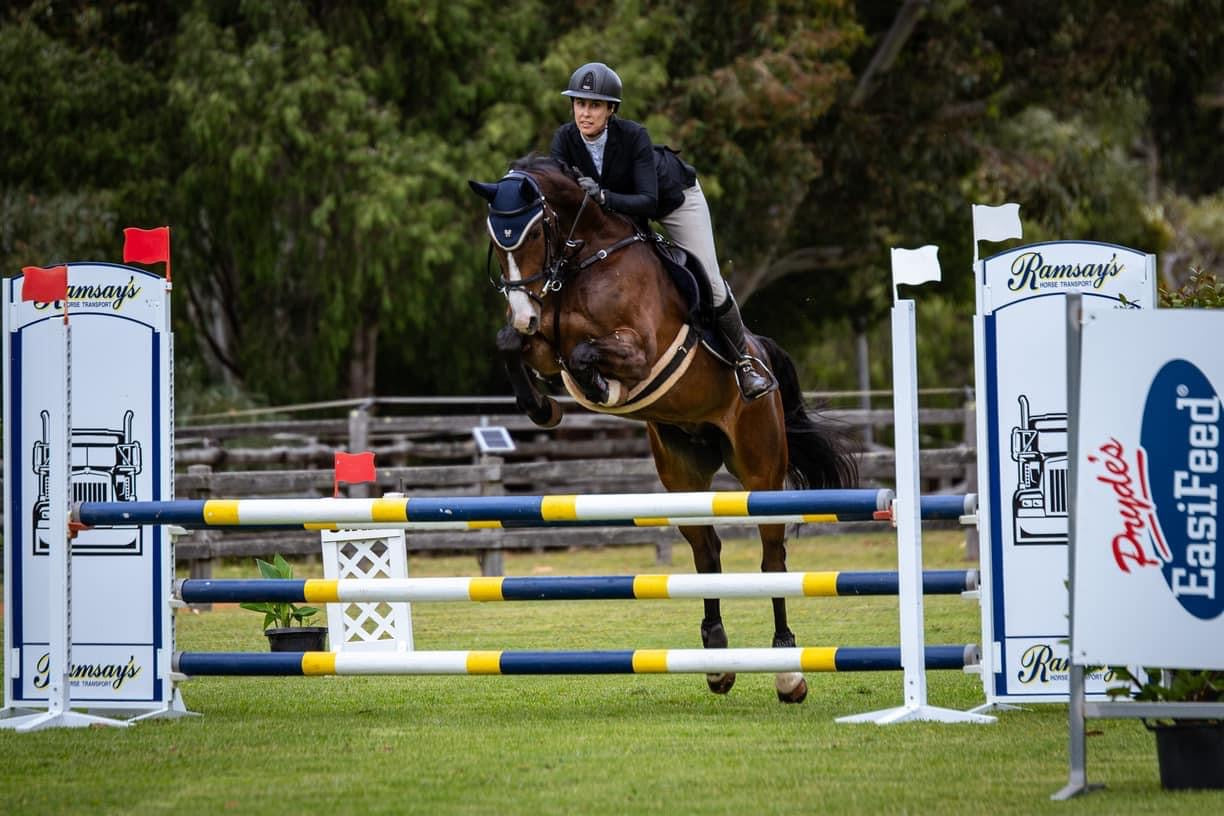 Kentaur Callila
Kentaur Callila is a 16.1 hh mare by Noblewood Park Calibre (Cassini 1/Dobles Centro) out a Liostro mare. She brings to the table a strong well balanced canter, modern athleticism and a great attitude to jumping. Callila has been a real asset to our breeding program. Producing a very tall colt by Absolute Ego Z which was sold in 2021, and more recently a filly by Tinka's Boy which will be retained for the breeding program.
Collage MS
Collage MS is a 16.3 hh mare by Colman out of Yalambi's Carmen who by Hatrick VDL. She was bred by Maddison Stephen. Carmen jumped many Grand Prixs and qualified for the Gold Final at Aquis in 2019. She is a scopey, careful mare with depth in her breeding.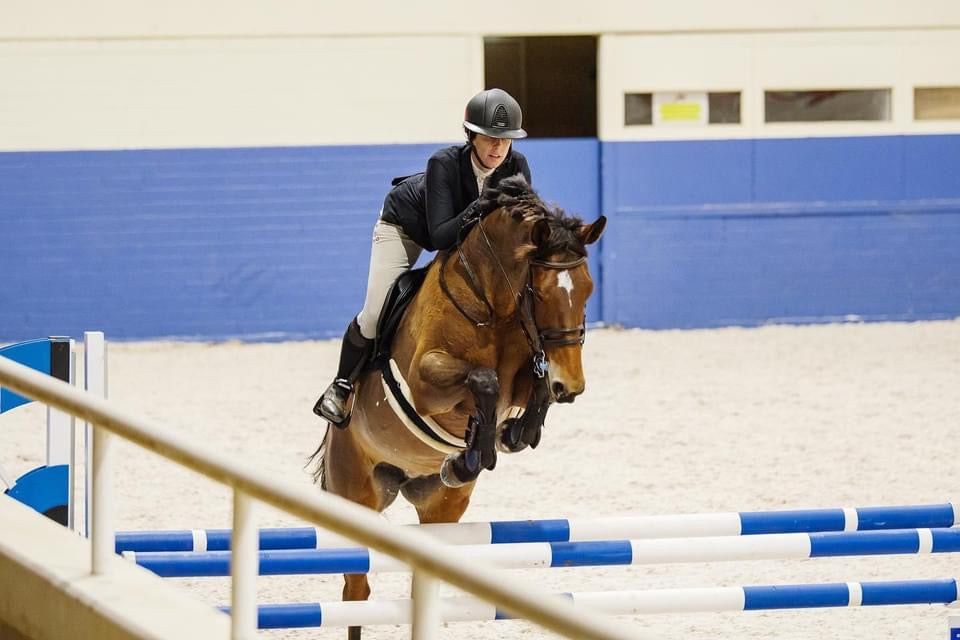 Lollipop Ego Z
Lollipop is a 16.1 hh mare by Lux Z out of a Parco mare. Strong off the ground with great attitude she possesses great qualities for a successful showjumping horse. She is a mother of Kentaur Izodora by Kentaur Invictus (Indoctro VDL/ Collins) and more recently Kentaur Kraken sired by Kentaur Kristoff.
Oaks Valentina
Oaks Valentina is by Vivant out of a Caretino mare. Winner of the prestigious Gaenor McInnes Memorial class here in WA with David Dobson. She had an ET foal born in 2021 by Liamant W VDL & more recently she's produced a beautiful filly by George Z (Kannan/Chin Chin) who we will retain for our breeding program. Valentina is currently in foal to Triomphe De Muze.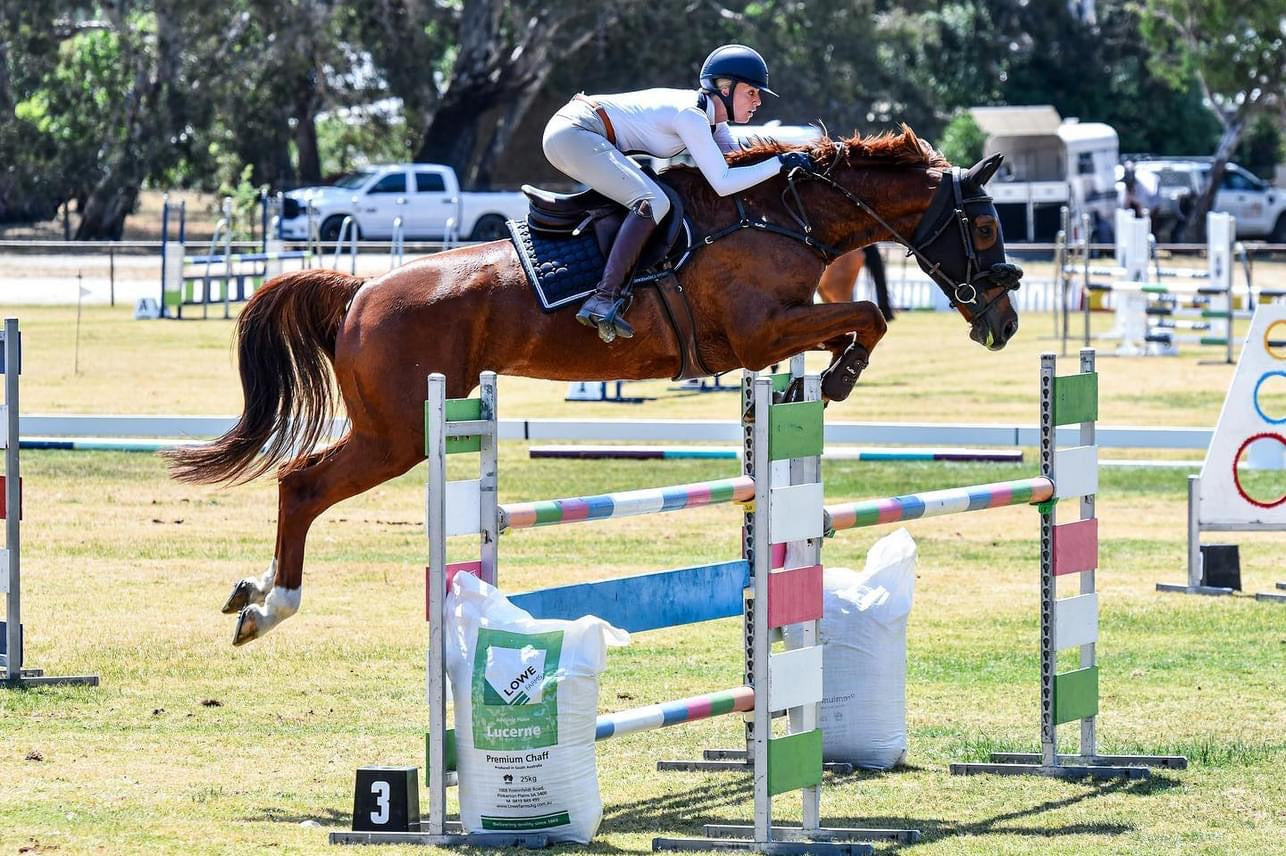 Kentaur Baloona
This big and well put together mare is by the stallion Baluga (IMP) out of a Cassiago (IMP) mare. Kentaur Baloona was presented with a Premium ribbon at the 2019 ACE Assessments and is now a registered studbook 1 mare. Her first foal Kentaur Chat Me Up by Chacfly (Chacco-Blue x Sir Shutterfly) was born in January 2020. Kentaur Chat Me Up has since had an Emerald colt, Kentaur Em'Bar (ET) which was sold in 2023.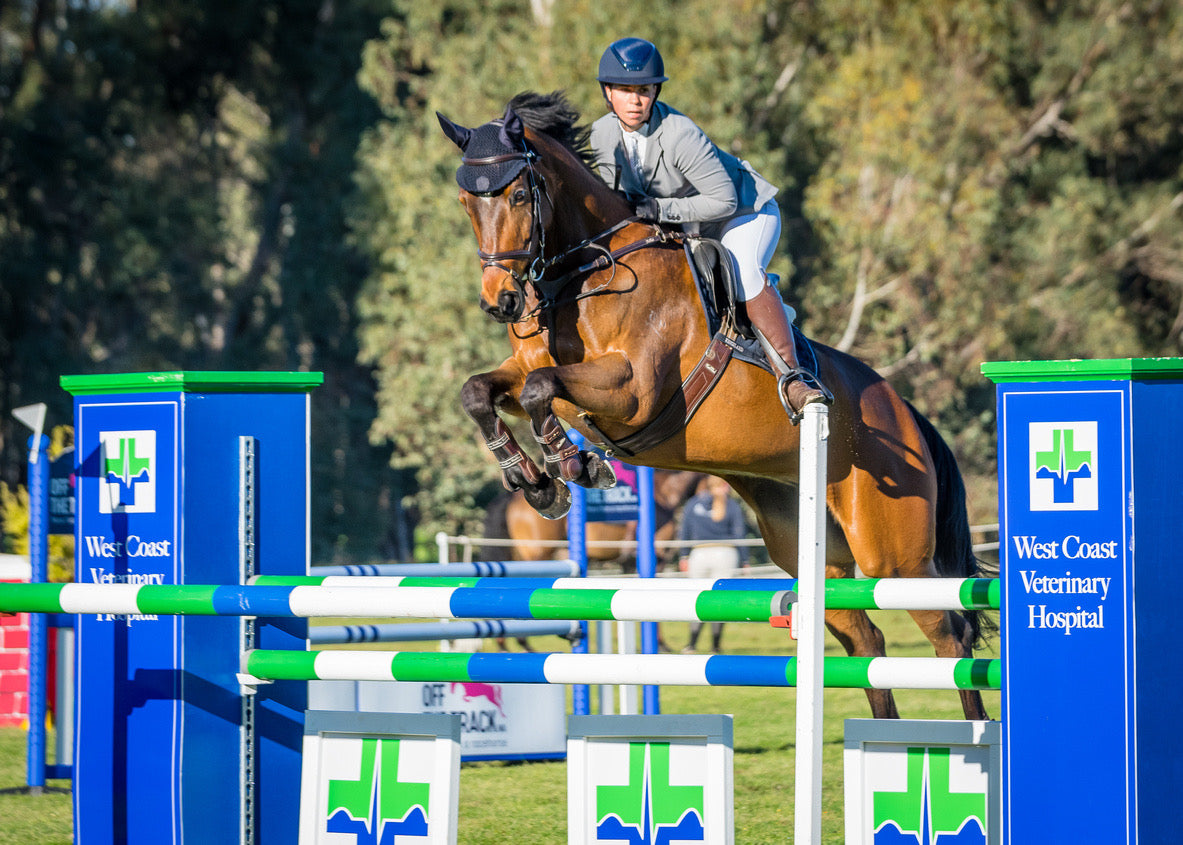 Kentaur Valencia
Valencia is by Vivant and stands 16.1hh. She was training up to 120cm when she sustained a small injury. She then returned to the competition ring with Lucy Rowe, and they competed together to 130cm. Valencia has produced Kentaur Pyro (who jumped HOTY classes), Kentaur Airborne who is campaigning successfully with Shawn Squire at 1.20 level and Kentaur Panama Beach (ET) who is ridden by a junior rider. Valencia has now been sold to a junior rider.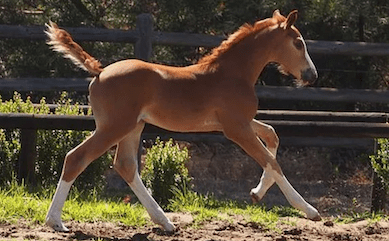 Kentaur Burberry
With an international pedigree by BALOU DE ROUET out of an INDOCTRO VDL mare. Berry had an ET foal in 2018, Kentaur Kristoff, who is by ABS Conquistador.
Barrabadeen Captivate (Retired)
Captivate comes from a famous Holstainer line 18b1 that dates back to Contant. Constant was the father of the legendary stallion CHIN CHIN. Captivate's career was short and sweet. In two seasons she jumped up to 140cm in some of the toughest classes in Australia. With nothing further to prove, this 15.2hh mare was retired as a broodmare. She is the mother of Kentaur Chocolate Noir, Kentaur Adele (ET), Kentaur Chandon, Kentaur Cartel, Kentaur Alba, Kentaur Pimms & Kentaur Fascination. Cappy is now retired from breeding.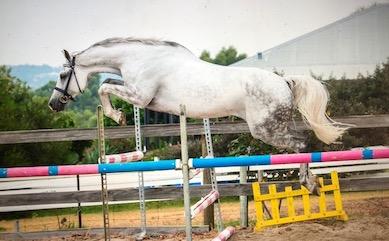 Noblewood Park Cleopatra (Deceased)
Noblewood Park Cleopatra is by CARETINO'S BOY out of CADENCE (IMP) who is by CORIANDER. Dam of the team favourite Kentaur Ari (Absolute Ego Z) who is going well under saddle and will start his competition career in 2022. Also the dam of Kentaur Izaac (Kentaur Invictus).